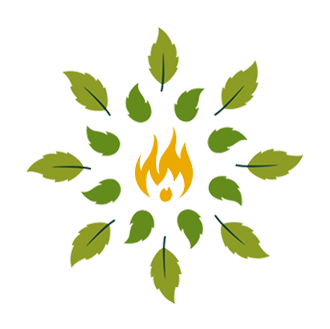 Who we are
Children's Forest collaborate with landowners, local community groups and schools to plant trees to help protect our future.
We are a dedicated team of people with a shared passion to restore healthy relationships with nature and one another, for the future of all species.
Our mission
Children's Forest is a movement to support children and their communities to plant and tend forests for the future generations.
A vibrant healthy future in which people and nature flourish
The vision
Our vision is for a vibrant and healthy world where trees planted now can one day become ancient forests where the children of all species can flourish. As we support the restoration of the land, we restore our relationship to each other and the earth.
Together we remember and experience what it is to live in reciprocity as beneficial members of the family of nature.
We support children to have empowered and purposeful roles as we work towards a healthy future for our world.
As humans one of our greatest gifts is the power of imagination, by first imagining and then actively working towards a healthy future we bring it into being. In doing so we contact the power of positive envisioning and connect it with future generational thinking, so that we can leave a healthy and thriving world for the generations to come, and experience ourselves as a truly beneficial species.
Why are we doing this?
There is a global need to reforest our earth. We need trees to sequester carbon, clean the air and water, regulate the weather systems, provide soil and prevent desertification, provide homes for wildlife and increase biodiversity.
In the face of climate change we all benefit from knowing that we can have a positive impact on the world.Planting trees is such a hopeful and positive solution.

Having a sense of purpose and the opportunity to take positive action is deeply nourishing for self esteem and mental health, as well as the health of the ecosystems we support and live amongst.
In these times of climate uncertainty it is vital for children to receive hopeful stories of the future and for them to be given opportunities to take positive action towards a future they feel excited to be part of.
There is a need to bring families and communities together across the generations to reconnect with nature one another. It's vital that we restore our relationship to nature and create a culture of care and love towards our living world.
We are working to enable children and their families to have access to land, and offer landowners the opportunity for eco-restoration and community involvement.
This is especially important to the great number of children without any access to nature.

Our story
The Children's Forest vision has grown out of many years working as forest school facilitators with children in the woods. We saw children light up in nature, naturally connecting and caring for the animals, birds and trees around them. This extended into a calling to involve the children directly in the planting of forests for children of the future. The Children's Forest offers them the opportunity to become guardians and caretakers of the earth. As we spent time in the woods with children, playing, exploring, learning about the trees and foraging, we started to ask the question of how could we give back to the earth who gives us so much? The Children's Forest and Forest From Seed have grown out of this question as we learn how to live in sacred reciprocity.
Many of our team are trained in Forest School and nature connection practices inspired by indigenous traditions. This has greatly informed our focus of developing creative and imaginary practices that consider the seven generations ahead when we plant our trees.
The Children's Fire
Central to the Children's Forest approach is the Children's Fire. The Children's Fire represents an ancient pledge: to consider the children of all species, seven generations ahead, in our decisions and actions.
This ancient practice has been explored by Mac Macartney in his book; 'The Children's Fire, Heart Song of a People'.
At the heart of every Children's Forest is a Children's Fire around which the first circle of trees is planted with their wishes for the future generations. The fire is lit before planting and tending as we orientate our actions and hearts to the well being of the future generations.
Our values
Restoration
Reciprocity
Connection
Community
Wellbeing
The journey so far
5000+ trees planted
13 Children's Forests planted
Over 1000 people involved
15 day courses
4 Facilitators training courses
Since children's forest seeded in 2019 we have:
Planted over 5000 trees in 13 Forests across the UK with many groups of children.
Created regular community events, bringing inter-generational communities together to connect with each other and with nature.
Created a Tree Nursery, home to over 800 saplings, planted and tended by children and the community.
Held regular Tree Choirs in Sussex and London
Offered x15 nature connection courses, sharing ancestral skills such as fire making, acorn processing and foraging.
Held x 3 Facilitator training courses, training more than 50 facilitators since 2021 enabling more nature mentors to plant Children's Forests.
Our Projects
There are now 13 Children's Forests planted across the UK, with more projects being seeded.
Click in the interactive map to find a Children's Forest near you and to read the reports, or contact us to join the movement. Our projects include: