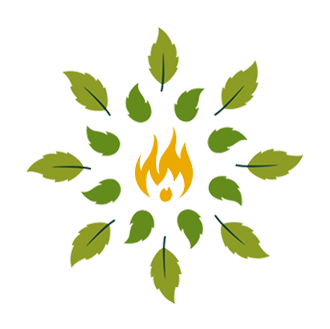 Who we are
We are a dedicated team of people with a shared vision for a balanced and healthy world and a bright future for all children
We are parents, teachers, nature mentors, forest school facilitators, permaculture designers, gardeners, health professionals, social entrepreneurs, musicians, storytellers, artists, and herbalists.
Our organisational structure
is inspired by nature, especially the trees and their communities that make up a forest. As the heartwood is the central supporting structure of a tree, the Children's Forest Heartwood Team is the central supportive structure of the organisation.
There are many individuals and organisations supporting Children's Forest like the leaves, branches, flowers and roots, bringing in nourishment, expressing growth and providing structure as we grow.
Collaboration is very important to us
We partner with organisations holding similar values and support one another in the same way that trees in a forest do. We share resources, information and visibility, understanding that our collective health and vitality benefits us all.
We believe that we all have gifts to share and that we are best able to do this when we feel connected, appreciated, inspired and seen. As a team we value the health of our interpersonal connections and make space to nourish healthy relationships.
Meet the team
Anna Richardson
Founder & Director
Anna founded the Children's Forest from her deep passion to connect children to nature through creativity and reverence for life. She has 20 years experience as a nature mentor and forest school leader, working with children of all ages and mentoring adults in plant lore, foraging, nature connection and bushcraft. She has co-authored two books: Learning with Nature and The Children's Forest.
Steven King
Director
Steve is an experienced executive, with over 25 years experience in working with both small and large companies in environmental and social innovation. He is drawn to Children's Forest because of how it heals the land, communities, and of course the children through its unique, creative and magical approach to nature connection.
Pippa Johns
Forest from Seed Director and Permaculture Consultant
Pippa runs the Forest From Seed Project and manages the Tree Nursery where she facilitates children to grow native trees from local seed, for planting Children's Forests. She has taught Permaculture for over 20 years and is passionate about inspiring people to develop their own connection to land. She has been a tutor for the Permaculture Diploma and developed her own courses in ecological gardening and connection gardening.
Erica Shorter
Social Media Marketing, Nature Connection Mentor
Erica is part of the Heartwood team, communicating about Children's Forest with the wider world. She has worked with children for many years in the forests. She is a nature mentor facilitating planting projects, courses and events. She is drawn to and inspired by Children's Forest in answer to her passion for nature connection, reciprocal relationship with the living world, and participating in joyful healthy culture.
Simon O'Leary
Strategic development and business planning
Simon O'Leary has more than 25 years of experience in the community, voluntary and social enterprise sector. His experience includes setting-up and managing a range of front-line homelessness and employability services, establishing community-led economic development networks and frameworks for social economy organisations. He brings this experience to Children's Forest and the vision of a positive future.
Emma Tuzzio
Communications, Course Coordination, Photography and Design
Emma is responsible for project communications and course coordination. She ensures the smooth running of the heartwood operations, helping with logistics and also visual communication through her design and photography skills. Emma is passionate about inspiring others to love the natural world so they will protect it. She is a gifted artist and photographer and runs nature inspired workshops weaving together mindfulness and creativity.
Nicky Aisher
Counselling Psychologist
Nicky advises on emotional and psychological well being. She is passionate about connecting young people with nature given the profound benefits to psychological health and self-worth that come from a lasting connection with the natural world.
Jen Beaufoy
Nature Connection mentor and Story Keeper
Jen is a storyteller and hearth keeper, part of the team bringing the old ways to the Children's Forest. She facilitates on courses and holds a regular fire for the heartwood team. and monthly Children's Fires for the community. She has a passion for deep nature connection and the inspiration and magic that arises from reconnecting with the land.
Jack Durtnall
Nature connection mentor, Musician and Planting Facilitator
Jack is a musician, nature connection facilitator and forest school leader who came to nature connection work through an innate love for nature and folk song, inspired by the life-work of Jon Young and the 8 Shields. Jack's background is in music. As well as his role leading workshops and facilitating on plantings, Jack co-leads the Children's Forest Tree Choir and is part of the team bringing through the Song Forest project.
Ellie Fuller
Nature Connection mentor and Planting Facilitator
Ellie is an experienced nature mentor and wilderness skills facilitator. Her passion is supporting children and young people especially to connect with the natural world in reciprocal, fun and adventurous ways. The vision of Children's Forest and her own are deeply aligned, and she loves her role as a Children's Forest Facilitator.
Jo de Diepold Braham
Planting Co-ordinator
Jo is responsible for organising the planting projects, co-ordinating landowners, schools and community groups and fundraising. Children's Forest combines Jo's love of nature with her many years of experience in health and healing. Her role enables her to bring the joy of helping the natural world to meet the natural joy of children experiencing their place in it.
Luka Heydt
Young apprentice and Hearth keeper
Luka has had a lifelong connection to nature, feeling deeply at home amongst the trees. He supports events, planting projects and courses as well as tending the Forest From Seed Tree Nursery. Luka is inspired by Childrens' Forest and the vision for connecting with nature while tending the well being of the earth and the future.